Facilities and services locator
Medicare Made Clear ™
Welcome back to fitness
Preventive foot health
Walking center
Information guides
Health and lifestyle tips

Walking center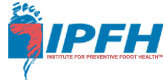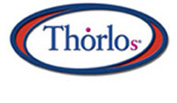 The International Council on Active Aging created this section to help you gain access to scientifically based walking information and programs.

Getting started
Exercise for older adults: Frequently asked questions
Walking: A step in the right direction
How to start a walking group
How walkable is your community
Count the steps to motivate walking
How many calories will your activity burn?
Trim your waistline, improve your health
Compliance with physical activity recommendations by walking for exercise
Choosing appropriate footwear
Three experts discuss the impact of aging on the foot and the role of proper footwear
Walking shoes: Features and fit can keep you on the move
Choosing shoes: a guide for people with diabetes
Common foot ailments
Walking for health
AARP's 10-week walking program Coordinator's Guide
Step stats
How to ensure you are walking properly
Exercise intensity for older clients
How to help clients select and monitor effort level
How to use the borg scale
Walking for fitness? Make it count with a pedometer
Charting your progress

Where to walk
Rails-to-Trails Conservancy
TrailLink
Recreation.gov
American Hiking Society
Walking resources and tools
Walking: A step in the right direction
Walking the way to Health' Initiative
America On the Move
Physical activity for everyone: Measuring physical activity intensity
Walking videos
Disclaimer: This information is not intended to replace a one-on-one relationship with a qualified healthcare professional and is not intended as medical advice. It is intended as a sharing of knowledge and information from research. The ICAA encourages you to make your own health and business decisions based upon your research and in partnership with a qualified professional qualified professional.