ICAA 100 membership
Our premier membership – up to five staff enrolled at each of your locations.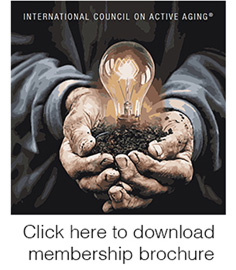 For large multi-location operators serving the 50+ market, staff salaries are often the biggest cost, typically running into millions annually. That's a big investment, and if your employees aren't doing their job properly through lack of knowledge or training, you're getting a poor return.
The ICAA 100 is our premier membership option, and for the biggest and most established companies, because of its low cost per individual, represents the best value. ICAA 100 members have access to all our membership benefits, including our impressive webinar and video library, research and reports library and Marketing Resource.
You can add an unlimited number of locations at any time at no extra cost. And the ICAA 100 Membership includes participation in our bi-annual Forums – think-tanks uniting the brightest and best in free-flowing exchanges of ideas.
One annual fee enrolls up to five people per location in each of your locations, and includes one complimentary Annual Conference entry fee.
There's a reason ICAA 100 members reenlist every year. It works.
Who it's for: Forward-thinking organizations with multiple locations.
The cost: $5,500 a year.
Click here to get started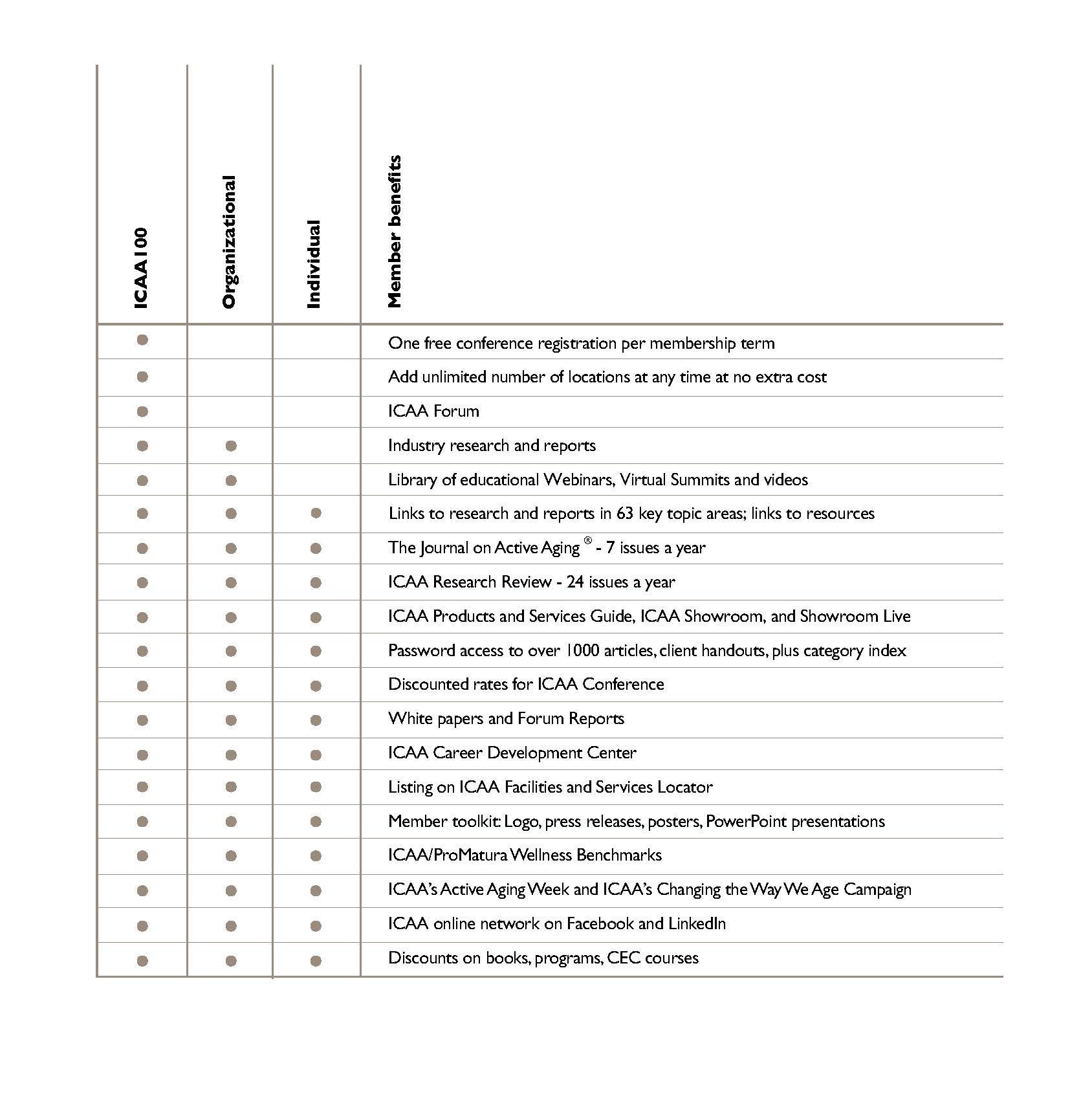 "As a member of the LCS™ Community Life Services Corporate Resource Team and the LCS™ Lifestyle and Health Services Wellness Committee, we take advantage of the LCS™ corporate membership and encourage all LCS™ -managed communities to become Champions of ICAA.The conferences, resources, materials and expert member insights have proven to be very beneficial and inspirational."
Lisa Kiely
Community Life Services, Corporate Resource Team Member, LCS™
LCS™ based in Des Moines, IA, is associated with over 100 senior living communities nationwide through management services provided by Life Care Services and CRSA.