Organizational membership
A solid option for established enterprises.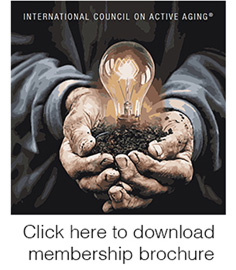 You have a lot invested in your enterprise: real estate, resources, staff. To maintain the highest level of service and professionalism and to do the best job for your customers, doesn't it make sense to support your people with regular, healthy infusions of ideas and information?
Educated staff work smarter, stay more engaged in their tasks and add value to your company. With the resources of ICAA so readily available, there's no excuse for being uninformed.
The many studies, articles and toolkits in ICAA's libraries alone can inform and inspire your staff to find better ways to work, while our two periodicals (The Journal on Active Aging® and ICAA Preferred Partner Guide) and frequently added webinars, news releases and research results will ensure you and your staff are on top of the latest news and trends.
For operators with up to 14 installations, the ICAA Organizational Membership is an excellent membership option. Just $659 per location enrolls up to five personnel, and with five or more locations, the cost drops to $409 per site.
Add up the numbers and you'll agree. Staying informed and engaged through ICAA is one of the best staff investments you can make.
Who it's for: Operators with 1-14 locations.
The cost: $659 per location; $409 per site for five or more locations.
Click here to get started.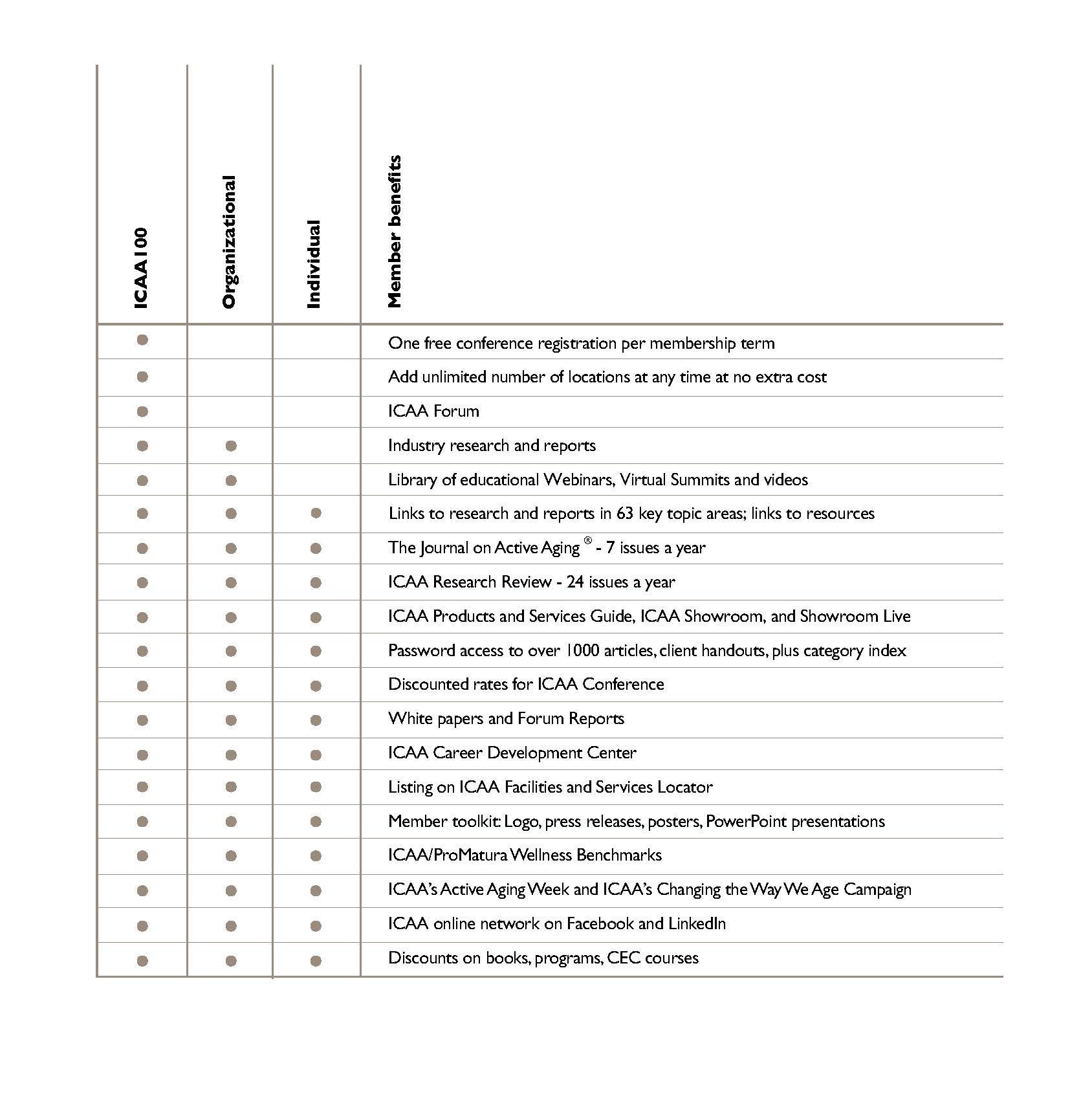 "I just wanted to take the opportunity to say thank you to you and your team for a wonderful conference. I have received so many emails from my staff throughout the state telling me what a wonderful opportunity this was. They have all come back to work energized and full of new and creative ideas."
Lisa W. Bloder, RN, CCM
Wellness Coordinator Westminster Communities of Florida